Mocha Medjool Wake Up Breakfast Smoothie Recipe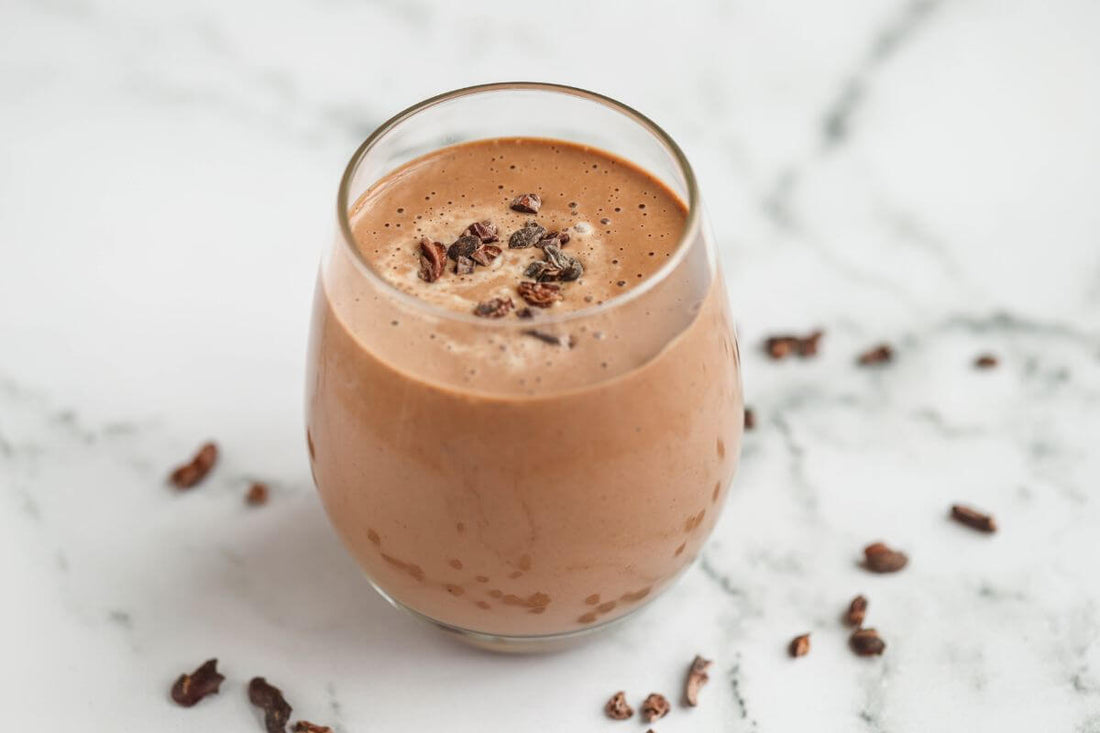 Preparation Time - 5 minutes

Gluten Free | Low Carb
Vegetarian | Quick 
** See below for nutritional information
Ingredients - serves 2
1 ⅓ cups (315ml) cold coffee
½ cup (120g) Greek yogurt
2 Medjool dates, pitted
1 ½ tbsp. cocoa powder
½ tsp. vanilla extract
What you need to do
Place all the ingredients into a blender and blitz until smooth and creamy. Serve immediately.
Nutritional Information (per serving)
kCal - 150

Fats (g) - 2

Carbohydrates (g) - 26

Protein (g) - 7

Fibre (g) - 3
Please share your thoughts and comments
Subscribe to our newsletter and receive monthly offers, recipes, blogs and updates.
** We won't bombard you and you can unsubscribe at any time