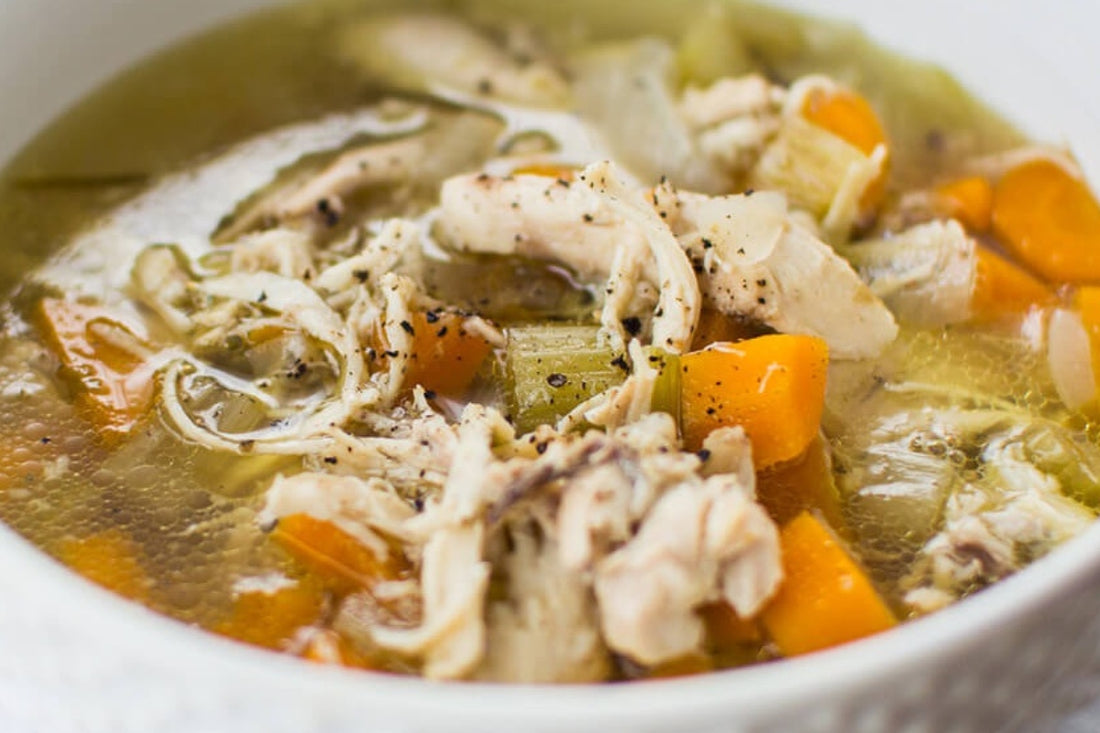 I absolutely love my slow cooker! So this week we are sharing some scrumptious slow cooker recipes - they can be amazing, particularly at this time of year with darker evenings and a need for warming, nutritious food.
Generally, they are super quick and easy to prepare, and then you can just set it & forget it until you are ready to eat. Plus, you can batch make and freeze portions to use later! 
8 ingredients | 6 hours | 6 servings
Ingredients
1 White Onion (diced)
4 stalks Celery (diced)
3 Carrot (medium, chopped)
2 grams Rosemary (fresh)
227 grams Chicken Breast (boneless, skinless)
454 grams Chicken Thighs (boneless, skinless)
Sea Salt & Black Pepper (to taste)
1.4 litres Water (or broth/stock)
Directions
1. Add all ingredients to the slow cooker and cook on low for 6-8 hrs.
2. Once chicken is cooked through, transfer it to a large bowl and shred it with two forks. Return the shredded chicken to the crock pot and let it soak for at least 5-10 minutes before serving. Adjust seasoning as needed.
Hints & Tips
More Carbs - Add chopped potatoes or cooked rice/pasta. You can also mix in raw pasta about 15 minutes before serving.

Leftovers - Refrigerate in an air-tight container up to 3-4 days or freeze up to 6 months. Omit pasta and potatoes if you plan to freeze.
Please share your thoughts and comments
Subscribe to our newsletter and receive monthly offers, recipes, blogs and updates.
** We won't bombard you and you can unsubscribe at any time