Mango, Raspberry & Pineapple Sunshine Protein Smoothie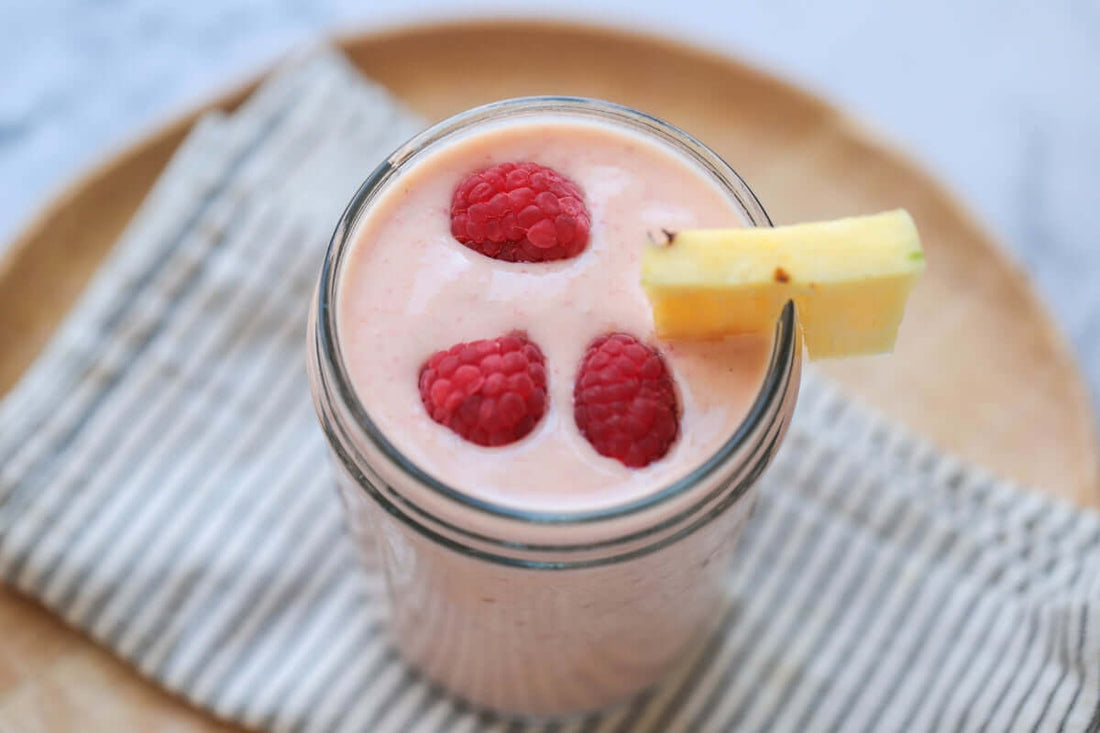 Preparation Time - 5 minutes
Cooking Time - 0 minutes
Quick | Vegetarian | Vegan | Dairy Free | Gluten Free | Low Carb
** See below for nutritional information **
Ingredients - serves 2
3.5 oz. (100g) fresh or frozen raspberries
2.8 oz. (80g) fresh or frozen mango
2.8 oz. (80g) fresh, tinned or frozen pineapple
0.8 oz. (25g) plant based vanilla protein powder
8.4 fl. oz. (240ml) coconut milk (or plant based milk of choice)
What you need to do
Place all the ingredients into a high-speed blender and blend on high until smooth. Divide the smoothie into 2 glasses and serve immediately.
Nutritional Information (per serving) 
kCal - 130  |  Fats (g) - 2  |  Carbohydrates (g) - 19 |  Protein (g) - 11  |  Fibre (g) - 4
Enjoy! If you love this, don't forget to try our other lovely vegan and vegetarian recipes for all seasons here!
Please share your thoughts and comments
Subscribe to our newsletter and receive monthly offers, recipes, blogs and updates.
** We won't bombard you and you can unsubscribe at any time