Pear & Chicken Sausage Patties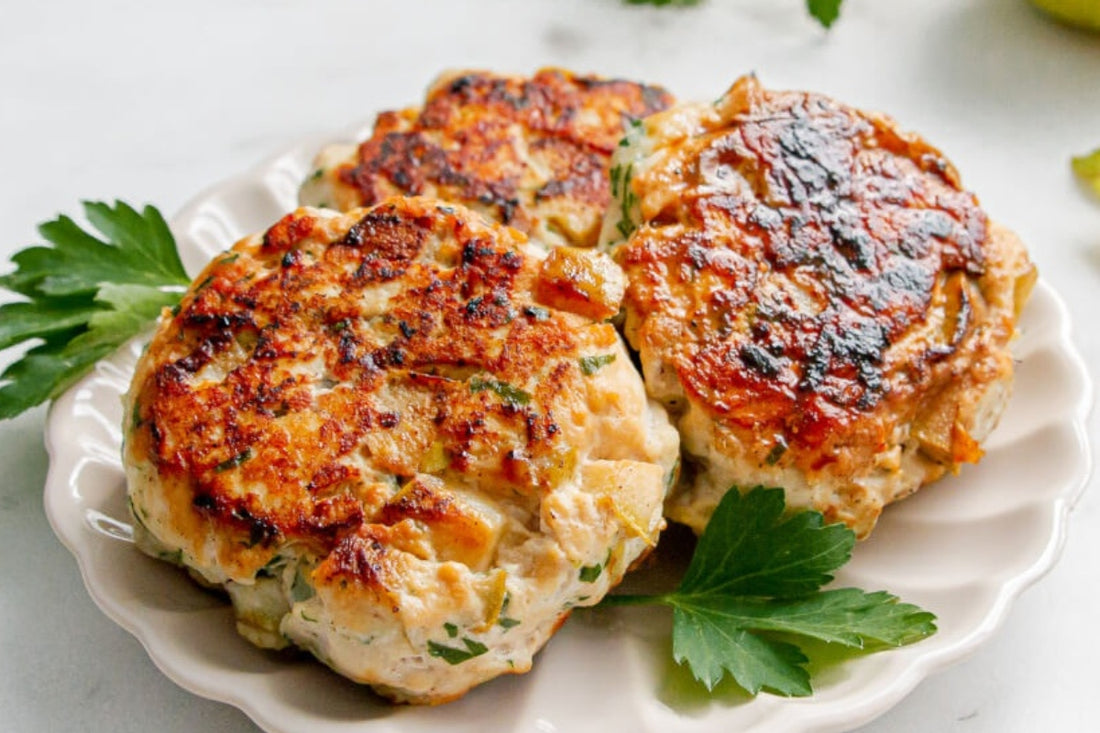 In season through autumn and winter in the UK, pears are often under-rated. However, they are amazingly flexible and can be used in both sweet and savoury dishes. This simple recipe for chicken and pear sausage patties is a real crowd pleaser!  
6 ingredients | 20 minutes | 4 servings
Ingredients
300 grams Lean Chicken Mince
1/3 Pear (medium, chopped)
20 ml Extra Virgin Olive Oil
4 grams Sea Salt
5 grams Parsley (finely chopped)
1 1/2 Garlic (small, crushed)
Directions
1. Heat a cast-iron / heavy bottom pan over medium heat.
2. Add all of the ingredients to a large bowl and mix until well combined. Divide the meat mixture evenly into 4, and form it into patties.
3. Place the patties in the pan and cook until lightly browned and cooked through, about 3-4 minutes on each side. Enjoy!
Hints & Tips
Leftovers - Refrigerate in an airtight container for three days.
Serving Size - One serving is one sausage patty.
More Flavour - Add finely sliced shallot, or more herbs like sage or tarragon.
Additional Toppings - Sliced avocado, cheese, tomato, and/or aioli.
Please share your thoughts and comments
Subscribe to our newsletter and receive monthly offers, recipes, blogs and updates.
** We won't bombard you and you can unsubscribe at any time