Deliciously Healthy Avocado Gazpacho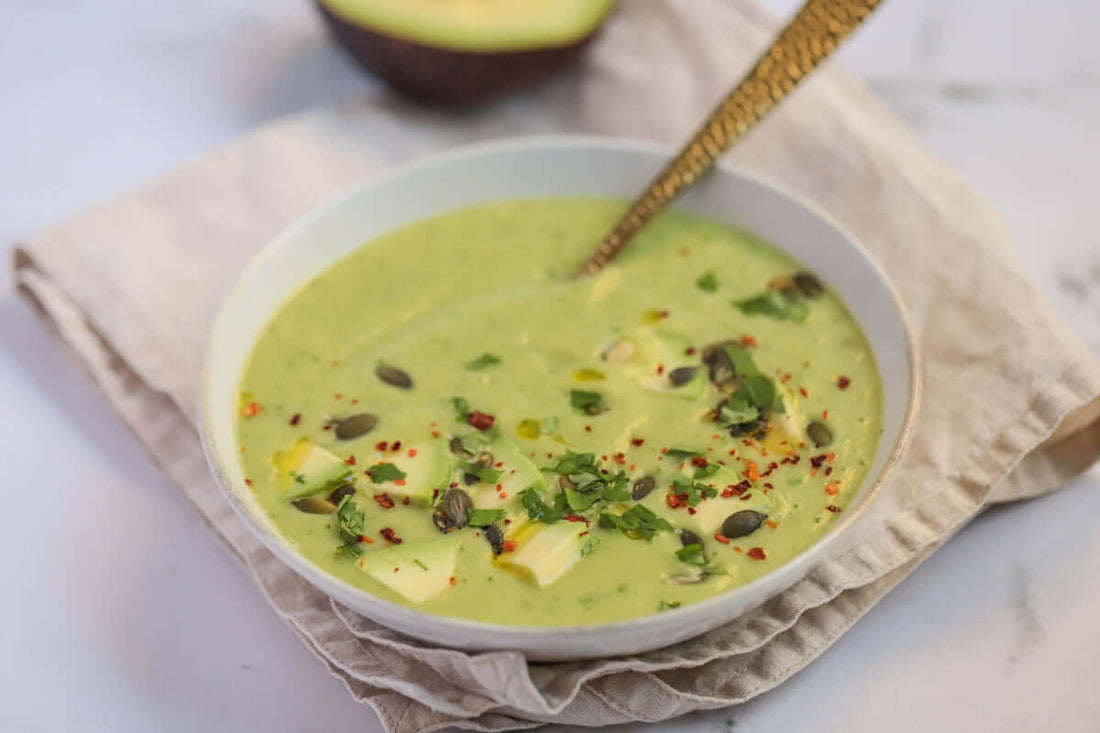 Preparation Time - 10 minutes
Cooking Time - 0 minutes
Quick | Vegetarian | Vegan | Gluten Free | Dairy Free | Low Carb
** See below for nutritional information **
Ingredients - serves 4
4 cups (960ml) hot vegetable stock
4 tbsp. fresh lime juice
4 tbsp. coriander, chopped
2 ripe avocados, skin & seed removed
2 spring/salad onions, green part only, sliced
1 clove garlic
1 tsp. salt
¼ tsp. ground cumin
Directions 
1. Place all the ingredients into your blender and blitz until smooth.
2. Serve the soup on its own or with any of the optional toppings suggested below.
Serving Suggestions (not included in nutritional values)
Top your gazpacho with diced avocado, toasted pepitas, hot sauce, chilli oil, croutons, crispy bacon, toasted seeds or nuts or chopped fresh coriander.
Nutritional Information (per serving)
kCal - 228  |  Fats (g) - 16  |  Carbohydrates (g) - 15  |  Protein (g) - 3  |  Fibre (g) - 9

Enjoy! If you love this, don't forget to try our other lovely vegan and vegetarian recipes for all seasons here!
Please share your thoughts and comments
Subscribe to our newsletter and receive monthly offers, recipes, blogs and updates.
** We won't bombard you and you can unsubscribe at any time