High Protein Edamame Bean Houmous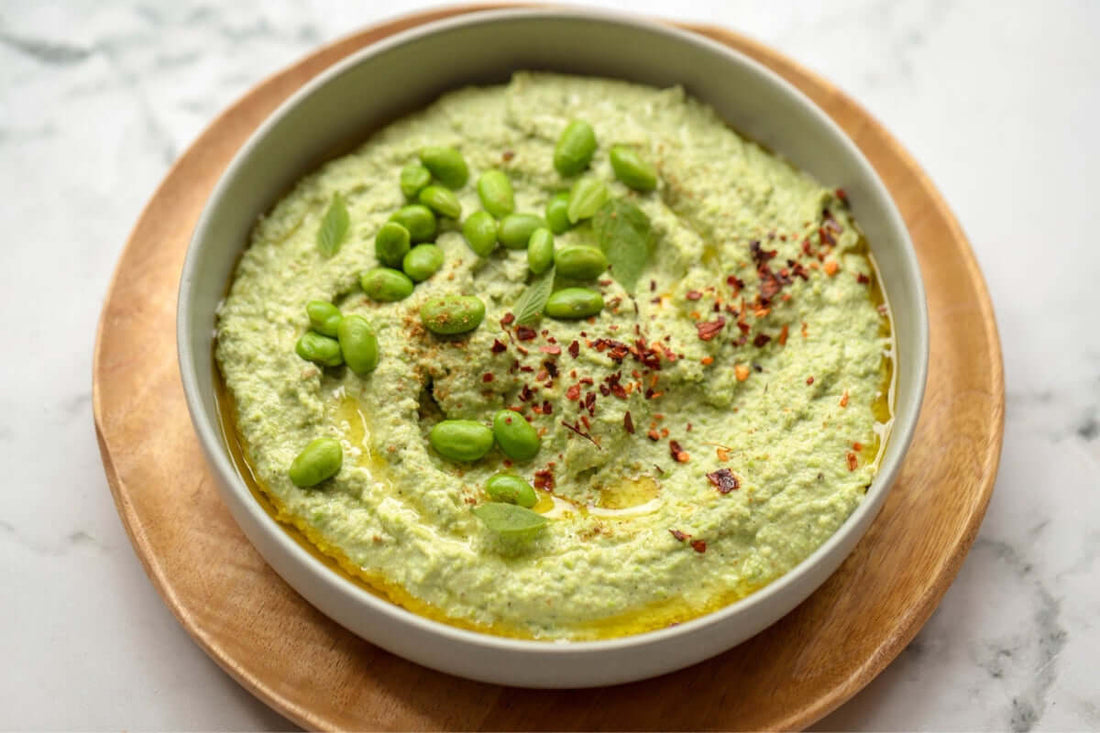 Preparation Time - 10 minutes 
Cooking Time - 0 minutes 
Gluten Free | Dairy Free | Vegan | Vegetarian | Quick | Contains Nuts
** See below for nutritional information
Ingredients - serves 2
7 oz. (200g) edamame beans
1 clove garlic
1 tbsp. olive oil
1 tsp. ground cumin
1 tbsp. lemon juice
2 tbsp. tahini
3 mint leaves
salt & pepper to taste
What you need to do
Place the edamame beans into the bowl of a food processor or the jug of a blender. Then add the remaining ingredients and blitz until smooth and creamy.
Add a little water if necessary, to achieve the desired consistency. Season with salt and pepper to your liking. 
Pour into an airtight container and store in the refrigerator for up to 5 days.
Nutritional Information (per serving)
kCal - 273
Fats (g) - 20
Carbohydrates (g) - 13
Protein (g) - 15
Fibre (g) - 7
Please share your thoughts and comments
Subscribe to our newsletter and receive monthly offers, recipes, blogs and updates.
** We won't bombard you and you can unsubscribe at any time