BBQ Grilled Apricots with Yogurt & Pistachios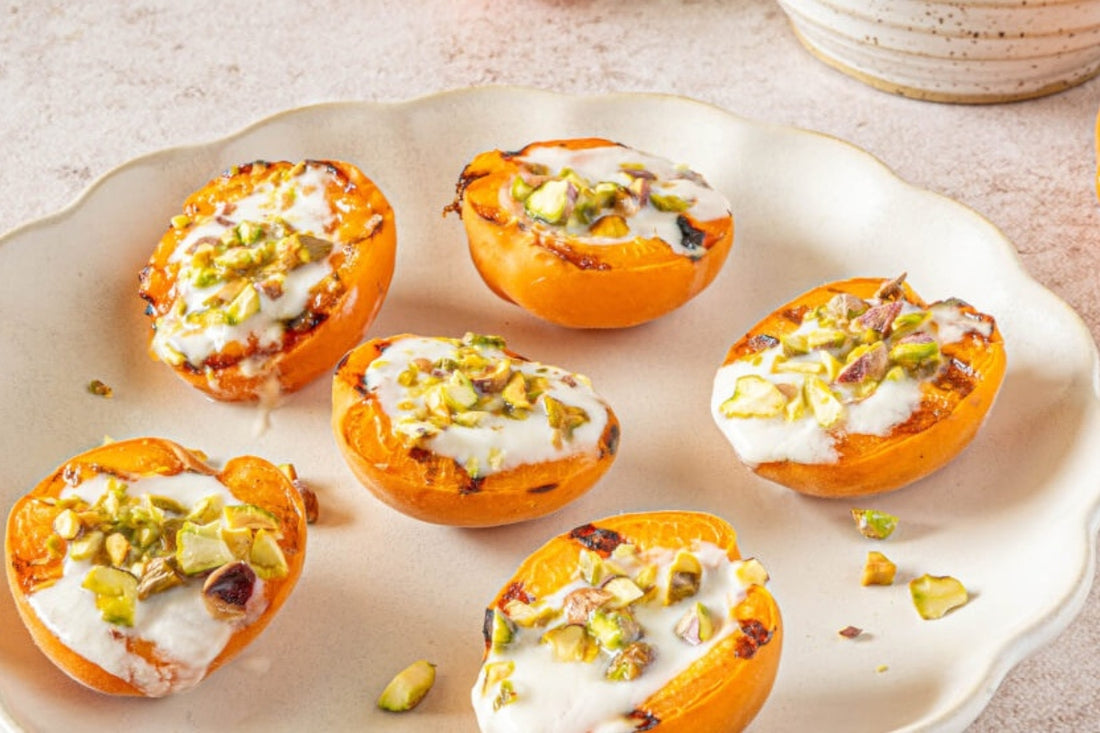 3 ingredients | 15 minutes | 2 servings
Ingredients
4 Apricots (halved, pits removed)
57gm Plain Greek Yogurt
15gm Pistachios (chopped)
Directions
1. Preheat the barbecue to medium heat. Place the apricot halves on the grill face down and cook for seven minutes, until softened and they have grill marks.

2. Add apricots to a plate, face up, and top with yogurt and pistachios. Enjoy!
Hints & Tips
Leftovers - Best enjoyed immediately. Can be kept refrigerated in an airtight container for up to three days.

Serving Size - One serving is equal to four apricot halves.

Make it Vegan - Use dairy-free yogurt instead.

Additional Toppings - Add raw honey and sea salt.
Please share your thoughts and comments
Subscribe to our newsletter and receive monthly offers, recipes, blogs and updates.
** We won't bombard you and you can unsubscribe at any time