Simple Coconut Protein Balls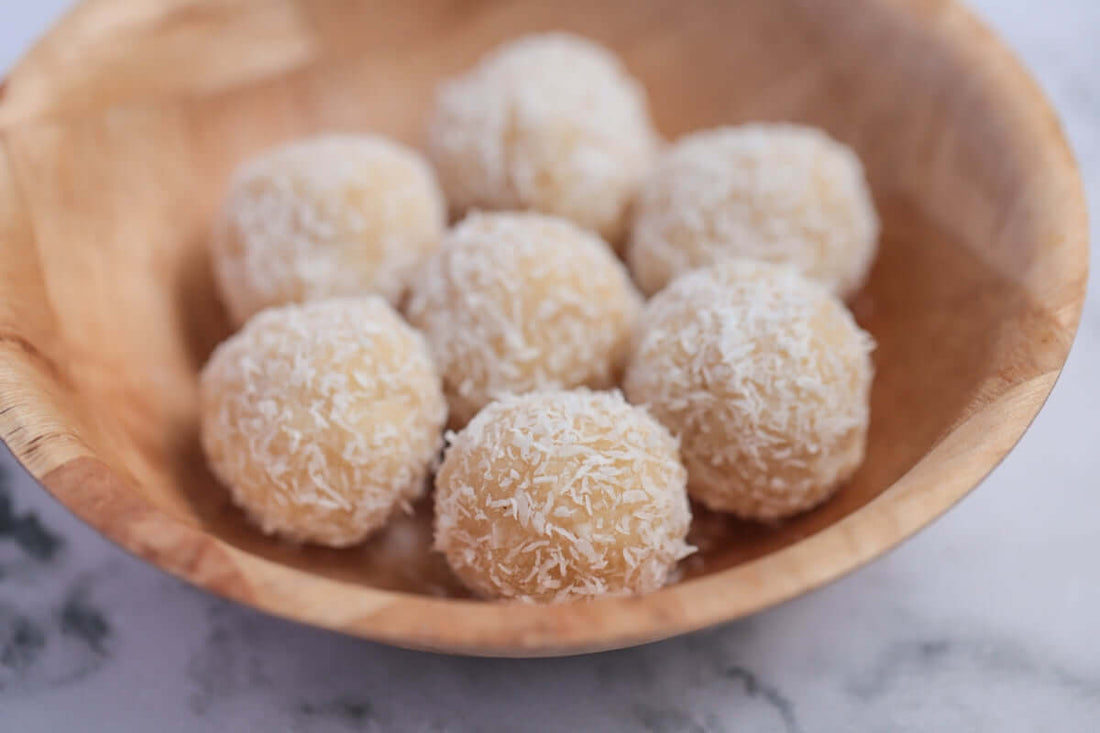 Preparation Time - 15 minutes
Refrigeration Time - 2 hours
Quick | Vegetarian | Vegan | Low Carb | Gluten Free | Dairy Free
** Contains Nuts **
** See below for nutritional information **
Ingredients - makes 20
1½ cups (140g) + 3 extra tbsp. desiccated/shredded coconut, unsweetened
½ cup (60g) almond flour
3 tbsp. maple syrup
3 tbsp. water
2 tbsp. vanilla plant-based protein powder (or flavour of choice)
Directions 
1. Place all the ingredients into a large bowl together, except for the extra 3 tablespoons of desiccated/shredded coconut.

2. Mix them all together until they are well combined.

3. Form the mixture into 20 balls, each approx. the size of a walnut.

4. Roll each of the balls in the remaining desiccated/shredded coconut.

5. Place the balls on a baking sheet lined with parchment paper and refrigerate for approx. 2 hours before serving.
Storage  
Store protein balls in an airtight container in the fridge for up to 1 week.
Nutritional Information (per serving)
kCal - 69  |  Fats (g) - 5  |  Carbohydrates (g) - 4  |  Protein (g) - 3  |  Fibre (g) - 1
Enjoy! If you love this, don't forget to try our other lovely vegan and vegetarian recipes for all seasons here!
Please share your thoughts and comments
Subscribe to our newsletter and receive monthly offers, recipes, blogs and updates.
** We won't bombard you and you can unsubscribe at any time